Now I love t-shirts as you probably already know because I have a whole blog dedicated to them!   They are one of the most comfy items of clothing to wear in my opinion, but Halloween to me is about dressing up, my hubby on the other hand prefers not to dress up which is why I looked at some cool Halloween t-shirts.
If I decide not to dress up for Halloween I think I'll have to wear this tee with a pair of jeans –
There are lots of cool Halloween t-shirts available in fact I'd love to wear a number of them in the lead up to Halloween, but when it comes to replacing a Halloween costume I think the one above is a winner. There's a number of good options, but there's something about the addition of the barcode to the design that I think really sells it. The one featured is a woman's t-shirt, but it's available in a number of different styles for men, women, children even babies so be sure to check it out.
I must admit I did find a t-shirt that was a close second because it made me smile, but in the end the one above was my favorite.   Just in case you wanted to see what other 't-shirt pretending to be a Halloween costume' could make me smile it's this very basic design –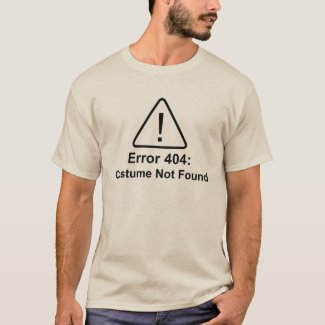 Between you and me, however, I WILL be wearing a Halloween costume…………I just have to decide which one to go with as there are just soooo many ideas and only one Halloween a year
Hi I'm Louanne aka Lou16, welcome to my blog! I just wanted to let you know that this post may contain affiliate links which means, at no cost to YOU, that I might receive compensation if you purchase something through a link on my site. In the online world this is called 'affiliate marketing' and is a very common way that bloggers make their money, if you want to find out more then check out What is Affiliate Marketing? If you want to see my full affiliate disclosure and the other 'legal stuff' then click here.